Hunger sets in and you and your friends want to go out together to watch the big game and eat as many wings as you can.  So, the million dollar question is, where do you go?  The two contenders that pop into mind are Buffalo Wild Wings and Bill Bateman's.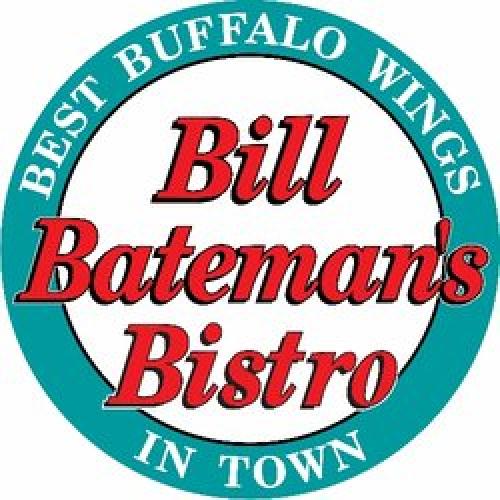 Before this seemingly simple choice is made, the facts about both restaurants must be presented including the restaurants' prices and the overall atmosphere.
Wing night for Bill Bateman's is on every Monday and has all you can eat bone-in and boneless wings for a set price of $11.99.  For Buffalo Wild Wings, bone-in wings are 60 cents per wing on Tuesdays, and for boneless, it is 50 cents per wing on Thursdays.
The first issue is that a lot of people cannot get their money's worth when dining at Bill Bateman's.  The all you can eat price is a big turn on to customers, but they do not realize that 50 cents per wing at Buffalo Wild Wings adds up to 20 wings for $10, which is a better deal than Bill Bateman's.  If someone likes both the boneless and bone-in wings, they have two days a week where they can get a great deal on the price of their wings.
Also, Buffalo Wild Wings has two different wing nights, bone-in and boneless, which provides Buffalo Wild Wings's customers two different nights where they can get deals on their wings.
The flavors or seasonings of the wings play a large role in picking the better restaurant.  The more flavors, the easier the choice of restaurant is. When ordering large amounts of wings, you want to try different flavors so the taste doesn't get old, and Buffalo Wild Wings offers that.
"Buffalo [Wild Wings] has more flavors and tastes a lot better, along with better service and a better atmosphere," Josh Lurie said with confidence.  The variety of flavors is greater at Buffalo Wild Wings than at Bill Bateman's.
The overall atmosphere also plays a large role in deciding which restaurant is superior.  "I like nice, big T.V.s," Jeremy Greenberg said. "I like having a booth that's always open, and Buffalo Wild Wings has that more than Bill Bateman's."
Mitchell Casper, who also has been to both restaurants' wing nights, agreed with Greenberg: "The restaurant has to have big T.V.s showing the Maryland game or any game, and it doesn't get better than Buffalo Wild Wings in that respect."
Buffalo Wild Wings is superior to Bill Bateman's due to the price and atmosphere.  I couldn't help but agree and say that I would prefer to go to Buffalo Wild Wings over Bill Bateman's.